"Everyone has a brand, whether they actively manage it or not."
One of my most frequently requested facilitation topics is on how to build a personal brand. Since I frequently share handouts with participants for these sessions, I thought: why not share them more widely? These resources are here to help you understand the components that make up your brand and help you think through the gap between how you're currently perceived and how you want to be perceived. In the talk I give, we go into much more depth about how not to be known for the wrong brand, the difference between strengths and skills, and how to know what brand you have (among other topics). So, if you'd like to hear the whole story, contact me to discuss custom facilitation for your group!
In the meantime, here are the handouts: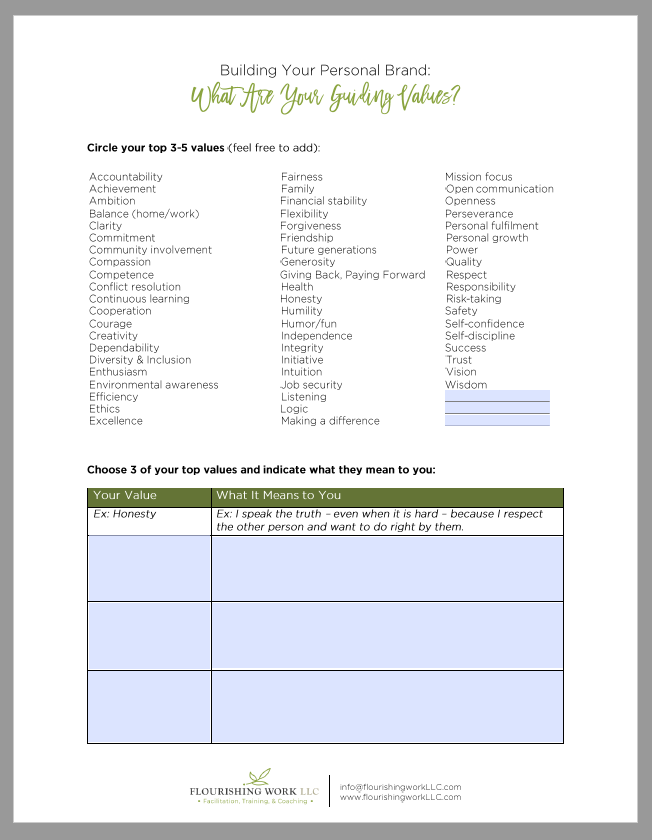 What are your values?
---
What are the components of your personal brand?
---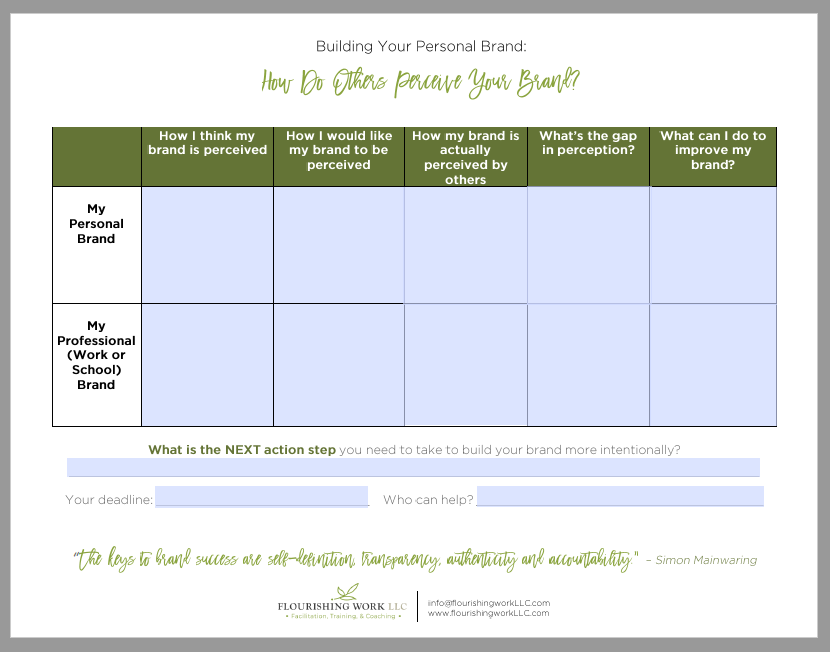 What is your brand perception gap?
---
I hope these worksheets are helpful! Please reach out to info@flourishingworkLLC.com with any questions or to discuss your journey.